I've traveled to Kerimäki, Finland many times since I was a child. Every time it feels like déjà vu — bringing me back to my childhood and loving every minute of it. Nothing has really changed there, except that we've all grown older and there's always a new baby in the family. The landscapes, the smells, the food, the traditions — they all seem frozen in time.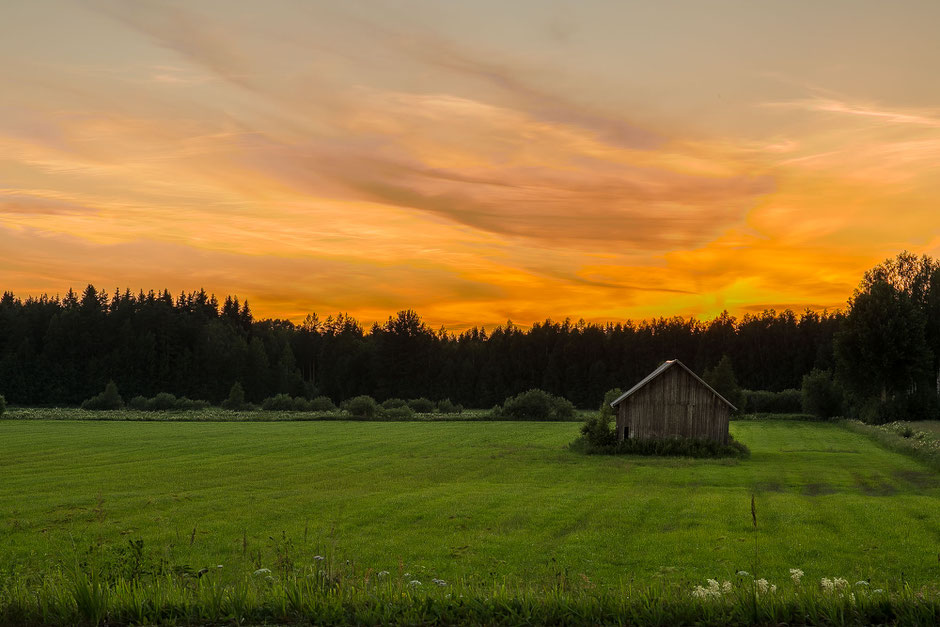 One of the first things I do when I get to Kerimäki, and one of my favorites, is to head to the farm where my father grew up and my Aunt Seija still lives. We usually go for a long walk through the fields, running away from big, evil flies that manage to bite you on the head even if you're wearing a hat.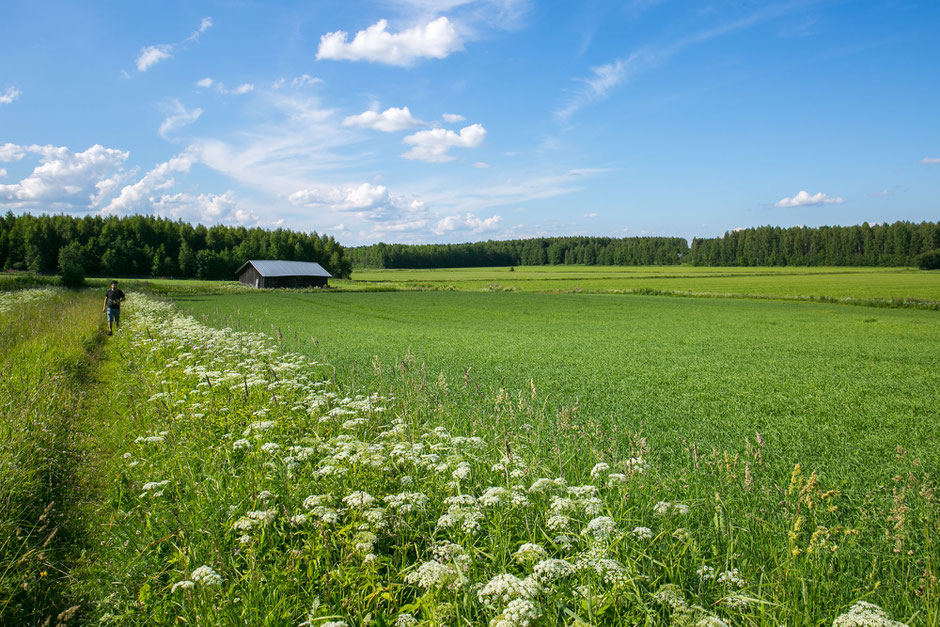 For as long as I can remember, the house at the farm has remained exactly the same. Same colors, same decorations, same coffee breaks with cakes, and the same delicious lunches with moose meat, potatoes, berry jam, and salad. It's like going back in time. 
Another of my favorite pastimes is going to my uncle's house on one of the country's 55,000 lakes. We usually arrive, go straight to the sauna, swim in the lake, go back in the sauna, swim in the lake once more, and then get dressed for a dinner of sausages with Finnish mustard. When I sit at the table and hear my family talking Finnish, I try to guess what they are talking about, but then I find myself spacing out while enjoying the beautiful scenery.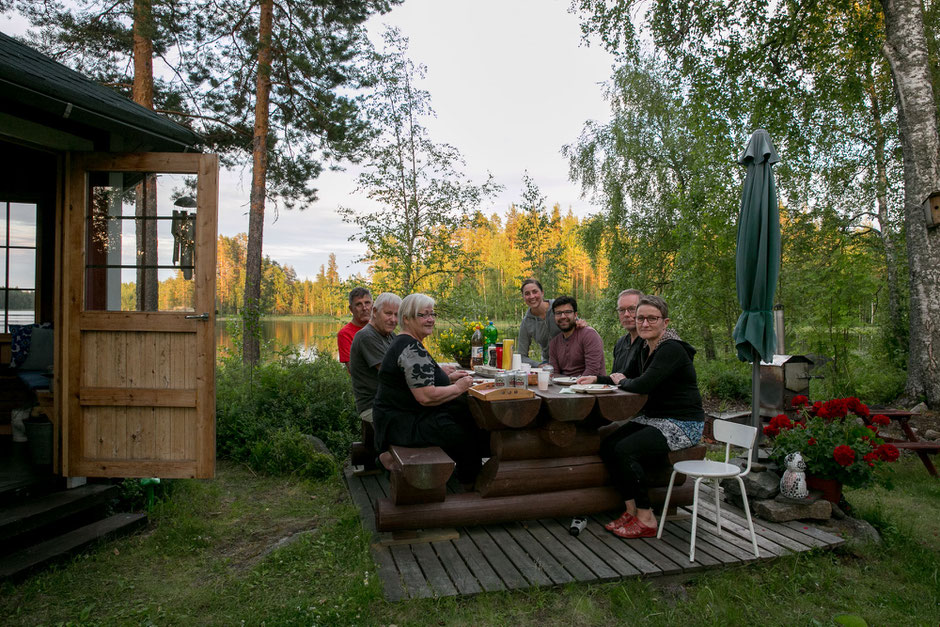 Jesse also had the opportunity to follow the Finnish traditions while we were there. I think he especially had fun in the sauna.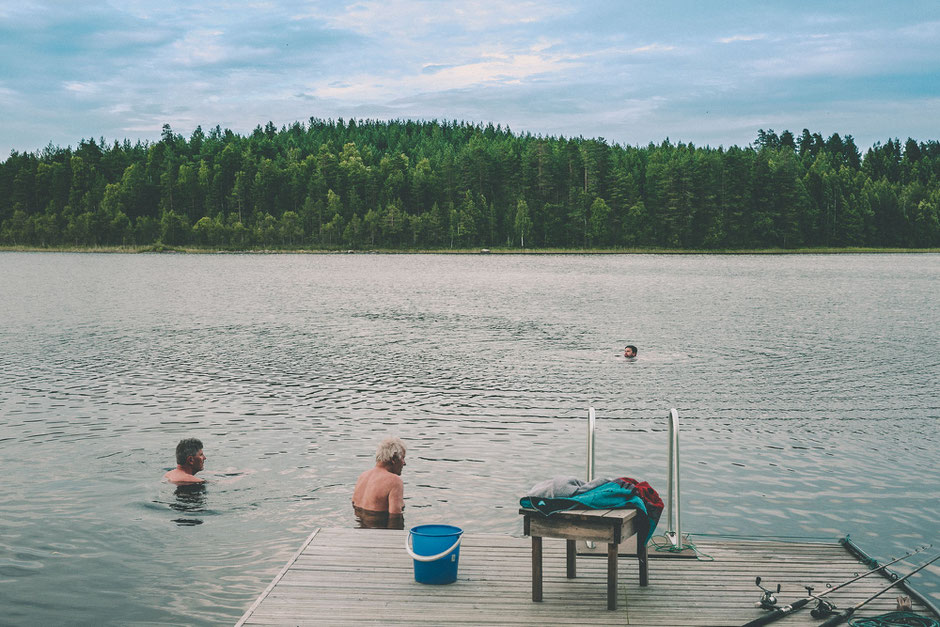 Piirakkas are equal to arepas for Colombians. They can be made of potato or rice, but nobody makes them better than my Aunt Seija. For special occasions, they usually make a beautifully decorated cake made of different layers of bread, cream, salmon/ham, and other Finnish ingredients. There's nothing like a huge strawberry cake with coffee for dessert. 
If I'm not wrong, we are 23 decedents of the third generation of the Lifflander family. Some of my cousins had the great idea of organizing a meet up at one of their summer cottages. I met some of them when I was just a kid (well, they actually met me because I can't remember), so it was great to see them again after more than 20 or 30 years o.O.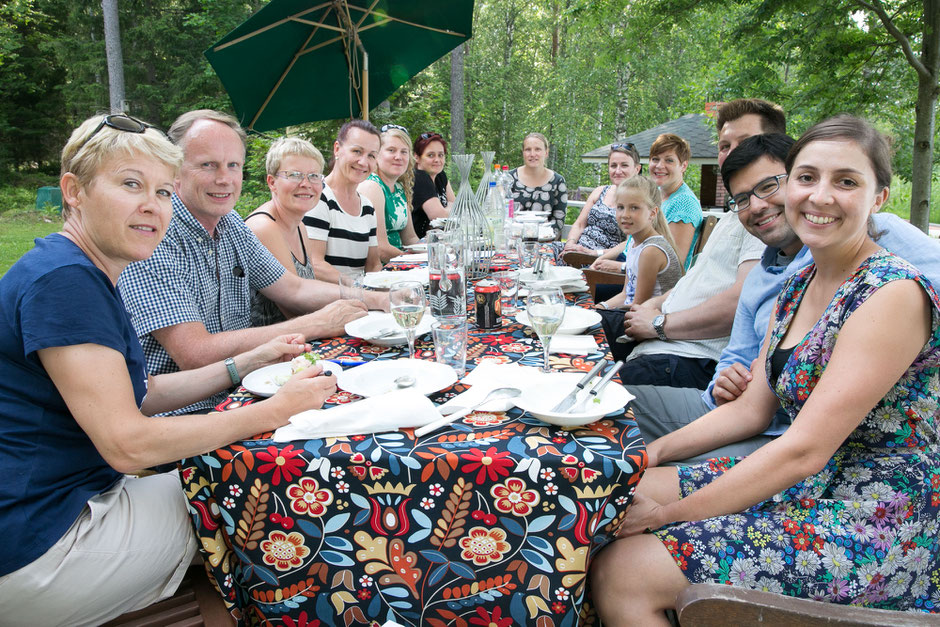 I loved that they created a game with old family pictures hidden in different locations around the property, where we had to correctly answer a question related to each photo. I did quite well actually — hihi. Thank you, dear cousins, for an unforgettable day. Also, thanks to Uuno Verner Lifflander (23.07.1912 - 25.02.1990) and Helvi Maria Eronen (15.10.1914 - 5.02.1999) for starting this family tree. 
Since I was already carrying my tripod around, why not use it to take some "selfies" with these beautiful landscapes? :)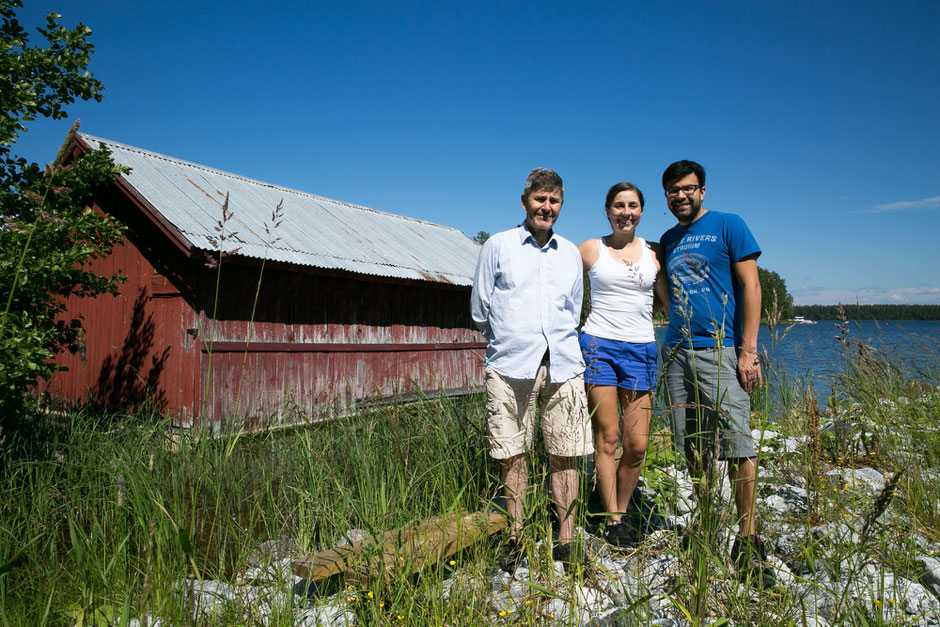 My father organized a small, but super nice celebration for our marriage. There's no need to do anything crazy fancy to have a great time. A garden, nice weather, and my lovely family were the perfect ingredients. The cakes (one salty and one sweet) were also delicious!